← Back to portfolio
Bank Robbery in Brookline Sends Shock Through the Neighborhood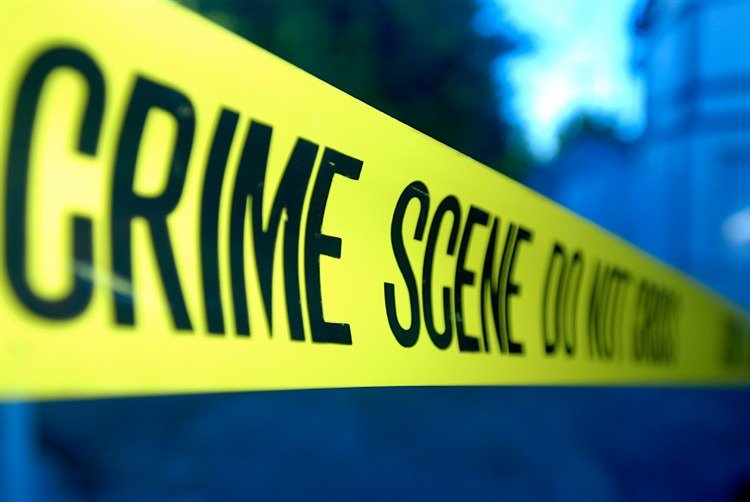 A Newton man is facing a single charge of armed robbery while masked after allegedly robbing the Brookline Bank on Harvard Street in Brookline Village on Jan. 30.
According to police, Serge Rybakov, 28, approached a teller window inside the bank and proceeded to tell the bank employee that he had a weapon in his possession.  Rybakov then passed the employee a handwritten note that demanded money from the teller drawer before leaving the scene, police said. 
"It's always a bit difficult when we have a suspect on foot," said Officer Ronald McNeil, who has served the Brookline Police Department for the past 36 years. "Depending on the situation we might set up perimeters around a specific area, but we want to ensure that every officer has a job so we're all on the same page.  Everyone is made aware of the situation and they're going to do what has to be done."
The suspect was described as a white male, approximately 5'7, with a slim build, and dark colored hair.  Police reported he was seen by both the teller and, later, the bank's security footage as wearing a green coat, a scarf tied over his mouth, aviator sunglasses, and black winter-style gloves when he initially approached the window.
The employees of the Brookline Bank declined to comment on the incident citing privacy and security reasons, as this is an ongoing investigation. According to police the teller was able to successfully place a G.P.S. tracking device inside of a plastic bag produced by the suspect before he exited the bank.
The Brookline Bank sits directly next to the Beacon Hill Athletic Club, located at 279 Washington St. Will Campbell, who works as a CrossFit coach for the club, said he remembers the incident well. 
"About a month ago an undercover officer came in and asked if he could sit inside because he got a tip that the suspect could be coming by," said Campbell. "He stood here and pretended that he was reading the paper while also looking out the window into the village. He was here for maybe five or ten minutes before leaving."
Police were later able to use the G.P.S tracking device in order to determine Rybakov's whereabouts after leaving the bank.  Concurrently, the Brookline Police Department received a call from the suspects' mother at her residence on 99 Kent St., the same address in which the police had tracked the G.P.S. 
After speaking with Rybakov's mother, and conducting a sweep of the area the responding officers gathered enough evidence to request a warrant for his arrest, police said.  He was arrested in Boston on Jan. 31, and arraigned at the Brookline District Court on Feb. 1.
"I'm usually shocked to hear of any crime that takes place in this area," said Campbell.  "I live in Foxbrough now and have lived there for about a year and a half, but before that I lived on Kent Street and always felt very safe there."
Local business owner Charley Kelsey didn't share Campbell's surprise upon learning about the robbery. 
"We do joke that Brookline Village has a little bit of an edge," said Kelsey, who co-owns Cutty's sandwich shop at 284 Washington St. with his wife Rachel. "We're diligent about keeping our eyes open and our doors locked after hours, because while it is Brookline, you know, we're still in a city."
According to city-data.com, Brookline fell below the U.S. average number of reported robberies per 100,000 people. In 2015 Brookline reported 32 robberies, while the U.S. average was 102, according to the site. 
"Crime is down tremendously since I started working here," said Officer McNeil. "We pull over a lot of cars when people drive through, so maybe if they're driving through Brookline with the intent to commit a crime and see a lot of units they will reconsider."
These police tactics, statistics, and the close-knit community all seem to work hand in hand in making residents feel safe. 
"I grew up in the area and I've never felt unsafe even when it comes to walking home at night and stuff like that," said Phoebe Anderson-Kline, a Brookline Village native who works as a barista at Koo Koo Café on Station St. "Even if you don't know everyone in the area there is an overall vibe of safety and security."
Tatiana Bardash, an assistant branch manager at Rockland Trust concurred with Anderson-Kline, saying that while she works at a bank, she never feels concerned for her safety in Brookline Village. "We love the area, it's really a great place because it's safe, beautiful and clean," Bardash said. "A lot of our regular customers are families that we've had a relationship with for a very long time."
Rockland Trust is located at 297 Washington St., directly across from the Brookline Bank. While Bardash said she was made aware of the incident, she declined to comment citing privacy reasons. 
Rybakov is scheduled to return to the Brookline District Court on March 13 for a probable cause hearing.